Written by Lloyd Sherman, Hot Springs Village Property Owner
For results through April 30, 2019
Before making comments on data reported through April 30, 2019 (1/3 of the calendar year) please refer to the comments made in the 2018 audited financials by our auditor EGP. These comments are forewarnings of potential future issues that may just now be receiving some recognition by the financial management group.
Page 20 – 2018 Audited Financials
Revenues During the years ended December 31, 2018 and 2017, the Association billed approximately 10% of its total assessment revenues to three parties; these parties hold approximately 2,650 lots. The gross accounts receivable balance, before allowance, for these parties were $8,414,998 and $7,221,533 as of December 31, 2018 and 2017, respectively.
Current Economic Conditions Recent economic conditions have presented the Association with circumstances and challenges, which in some cases have resulted in large declines in the fair value of investments, real estate and other assets, declines in property owners, constraints on liquidity and difficulty obtaining financing. The financial statements have been prepared using values and information currently available to the Association. Should volatility in economic conditions arise, the values of assets and liabilities recorded in the financial statements could change rapidly, resulting in material future adjustments in investment values, real estate values and allowances for accounts receivable that could negatively impact the Association's ability to maintain sufficient liquidity.
Analysis As you review monthly financial information, please keep these paragraphs in mind. Last year we added $300K a month in bad debt due to assessments that cannot be collected and while auditors were non-specific in the second paragraph above, they are sending up a red flag on not only this issue but others that are not defined. This is one reason many (including myself) have been warning of potential future issues with finances and have not supported some of the spending undertaken.
Attention should also be drawn to statements made in the May 2019 CEO Report to be given on May 15:
"Due to both weather and the year over year timing of golf cart trade-in revenue, the April results demonstrate the vulnerability of our amenity operations. As a precautionary and proactive measure, the Directors of Golf and Agronomy have been asked to identify items within operational and capital spending that can be eliminated or held and to identify new revenue streams such as sponsorships and underwriting of events. While we hope to see revenue improvements during peak season, we will operate as if the revenue lost may not be recovered during 2019."
Hot Springs Village 2018 Financial Audit
2018-Financial-Audit

Four Months 2019 Budget Observations
The following observations are from the financial package released for the first four months of 2019. Keep in mind that observations are based on actuals compared to budget and do not account for seasonal peaks or lows (straight 12-month projections).
Financial Summary – Page 2
Total Cash & Cash Equivalents – Please note that dropped an additional $41,166 during this last month and now reflects a position $1,334,450 lower than it was last year at this time.
Financial Summary – Page 2
Accounts Receivable – Assessments received as well as assessments and penalties billed are both up slightly over the same period for 2018. Although not significant, is continues to indicate a small positive trend.
NOTE: total POA owned lots increased another 33 over last month and now sits at 3,469.
Financial Summary – Page 3
Operational Revenue – Running behind 2018 and if this trend continues operational revenues would finish the year $1,172,118 lower than 2018 actuals.
Operational Expense – Running ahead of 2018 expenses and if this trend continues operational costs will increase $1,122,372 over 2018 actuals.
NOTE: The combination of these two categories could potentially result in results of $2,294,490 worse than 2018.
Golf Revenue – Page 4
All metrics are down which should be expected given the rain but revenue is down $628.10 a DAY over last year at this same point. More on this later in the Comparative Statements.
Net Operating Results – Note that Administration has increased from 15.67% to 18.23% of service & amenity usage over March 31, 2019 while F & B increased from 3.27% to 3.93%.
Financial Position – Page 7
A test of exactly how we are doing with our reserves/cash position lies in cash and cash equivalents. Current financials continue to show that we have drained this position by an overall $1,334,450. This number did not improve over last month in spite of money added to reserves which occurred as a result of operating cash being lowered by $2,101,242.
Comparative Statements of Revenues and Expenses – Page 8
Provision for Future Bad Debt – Based on results through April and projected through year-end, our current run rate shows that bad debt will result in a year-end of $3,995,985 or $940,985 more than budgeted and almost $124,857 more than March, 2019.
Food & Beverage
Budget for the year is $1,360,831. Current run rate shows the revenue projected at $952,290 or $408,541 short of revenue budget.
Golf
Results continue to look dismal. We are currently $508,418 behind where we were at this same period last year. Although we know revenue will pick up in the warmer months, the current straight-line projection shows that we will miss the golf revenue budget by $3,213,102. (Once again, I point out that this is not an alarm bell yet as revenues will pick up over the spring, summer and fall, but needs to be watched closely to ensure this trend does not continue). On the cost side costs are up slightly over last year and if this trend also continued, the costs would be $579,796 below budget. However, it would still result in a $2.6 million-dollar loss or approximately $500K worse than where we were last month.
Gross Revenue/Expense
Again, on a straight-line basis, our current results project our year-end gross revenues at $33,734,835 against a budget of $39,571,375 or a difference of $5,836,540. Expenses against budget currently reflect a projection of being $29,738,850 against a budget of $32,590,870 or $2,852,020 under budget. NOTE: Vulnerability here is that unless revenues improve, combined with a higher than budgeted bad debt expense, the financial projection currently looks very bleak.
Hot Springs Village April 2019 Financial Report
9April-2019-Financial-Reports

Summary
As previously stated, seasonal golf and summer visitors will most likely alter the revenue projection and costs against budget are being reasonably controlled. However, with what appears to be a larger than budgeted bad debt expense, along with a projection of missing a revenue plan by nearly $6 million at the gross revenue line, it simply points out that this needs to be closely watched. With budget changes now resulting in a supermajority required to change it, even more diligence will need to be paid to actuals against budget. This budget analysis also points out the need for budgets to be set up to accommodate revenue recognition on a seasonal basis for tracking purposes.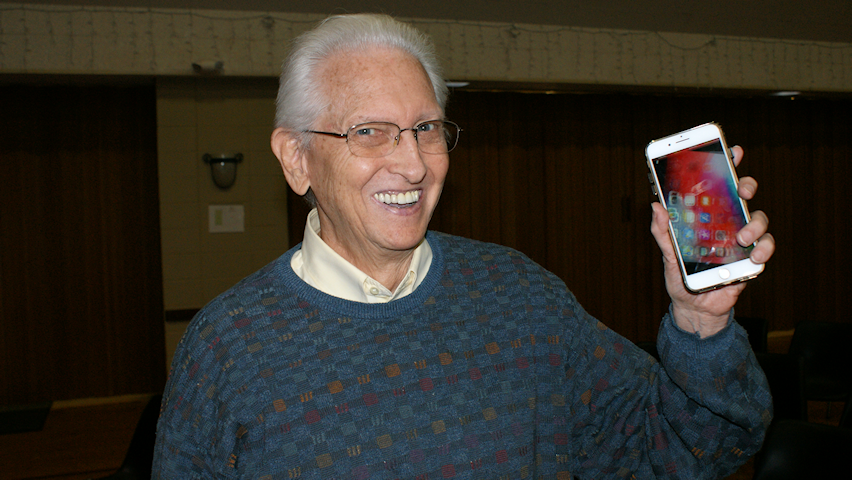 Written by Lloyd Sherman, Hot Springs Village Property Owner