Disclaimer/Privacy Policy for Hot Springs Village People
Comment policy: While we do not have to allow comments on this website, we do in order to allow the community a place to vent. We appreciate intelligent, insightful and helpful comments. You do not necessarily have a right to post comments on this website if you are a troll. As on most websites, it is up to the owner of the site as to what kind of comments are allowed. If we deem your comment unsuitable, it will be removed.
The information contained on (Https://hotspringsvillagepeople.com, "we", "us" or "our") website (the "Service") Hot Springs Village People is for general information/opinion/educational purposes only.
The views and opinions expressed on Hot Springs Village People website are those of the authors and do not necessarily reflect the official policy or position of Hot Springs Village People website owners/administrators. Any content provided by our bloggers or authors are of their own opinion
The reader is responsible for discerning the validity, factuality or implications of information posted here, be it fictional or based on real events.
The content of posts on this site, including but not limited to links to other websites, are the expressed opinion of the original poster and are in no way representative of or endorsed by the owners or administration of this website.
The posts on this website are the opinion of the specific author and are not statements of advice, opinion, or factual information on behalf of the owner or administration of HotSpringsVillagePeople.com.
Use discernment and do your own websites research while reading on this website. HotSpringsVillagePeople.com reserves the right to make changes to, corrections and/or remove entirely at any time posts made on this website without notice. Website: Hot Springs Village People disclaims any and all liability for damages incurred directly or indirectly as a result of a post or comment on this website.
HotSpringsVillagePeople.com assumes no responsibility for errors or omissions in the contents on the Service.
In no event shall HotSpringsVillagePeople.com be liable for any special, direct, indirect, consequential, or incidental damages or any damages whatsoever, whether in an action of contract, negligence or other torts, arising out of or in connection with the use of the Service or the contents of the Service.
HotSpringsVillagePeople.com reserves the right to make additions, deletions, or modifications to the contents on the Service at any time without prior notice.
HotSpringsVillagePeople.com does not warrant that the website is free of viruses or other harmful components.
External links disclaimer:
HotSpringsVillagePeople.com website may contain links to external websites that are not provided or maintained by or in any way affiliated with Hot Springs Village
Please note that HotSpringsVillagePeople.com does not guarantee the accuracy, relevance, timeliness, or completeness of any information on these external websites.
Hot Springs Village Privacy Policy:
This privacy policy ("Policy") describes how Website Operator ("Https://hotspringsvillagepeople.com", "we", "us" or "our") collects, protects and uses the personally identifiable information ("Personal Information") you ("User", "you" or "your") may provide on the hotspringsvillagepeople.com website and any of its products or services (collectively, "Website" or "Services"). It also describes the choices available to you regarding our use of your Personal Information and how you can access and update this information. This Policy does not apply to the practices of companies that we do not own or control, or to individuals that we do not employ or manage.
Collection of Personal Information:
We receive and store any information you knowingly provide to us when you create an account, publish content, fill any online forms on the Website. When required this information may include your email address, name, or other Personal Information. You can choose not to provide us with certain information, but then you may not be able to take advantage of some of the website's features. Users who are uncertain about what information is mandatory are welcome to contact us.
Collection of Non-Personal Information:
When you visit the Website our servers automatically record information that your browser sends. This data may include information such as your device's IP address, browser type and version, operating system type and version, language preferences or the webpage you were visiting before you came to our Website, pages of our Website that you visit, the time spent on those pages, information you search for on our Website, access times and dates, and other statistics.
Use of Collected Information:
Any of the information we collect from you may be used to personalize your experience; improve our Website; run and operate our Website and Services. Non-Personal Information collected is used only to identify potential cases of abuse and establish statistical information regarding Website usage. This statistical information is not otherwise aggregated in such a way that it would identify any particular user of the system.
Privacy of Children:
We do not knowingly collect any Personal Information from children under the age of 13. If you are under the age of 13, please do not submit any Personal Information through our Website or Service. We encourage parents and legal guardians to monitor their children's Internet usage and to help enforce this Policy by instructing their children never to provide Personal Information through our Website or Service without their permission. If you have reason to believe that a child under the age of 13 has provided Personal Information to us through our Website or Service, please contact us.
Cookies:
The Website uses "cookies" to help personalize your online experience. A cookie is a text file that is placed on your hard disk by a web page server. Cookies cannot be used to run programs or deliver viruses to your computer. Cookies are uniquely assigned to you, and can only be read by a web server in the domain that issued the cookie to you. We may use cookies to collect, store, and track information for statistical purposes to operate our Website and Services. You have the ability to accept or decline cookies. Most web browsers automatically accept cookies, but you can usually modify your browser setting to decline cookies if you prefer.
Do Not Track Signals:
Some browsers incorporate a Do Not Track feature that signals to websites you visit that you do not want to have your online activity tracked. Tracking is not the same as using or collecting information in connection with a website. For these purposes, tracking refers to collecting personally identifiable information from consumers who use or visit a website or online service as they move across different websites over time. How browsers communicate the Do Not Track signal is not yet uniform. As a result, this Website is not yet set up to interpret or respond to Do Not Track signals communicated by your browser. Even so, as described in more detail throughout this Policy, we limit our use and collection of your personal information.
Information Security:
We secure information you provide on computer servers in a controlled, secure environment, protected from unauthorized access, use, or disclosure. We maintain reasonable administrative, technical, and physical safeguards in an effort to protect against unauthorized access, use, modification, and disclosure of Personal Information in its control and custody. However, no data transmission over the Internet or wireless network can be guaranteed. Therefore, while we strive to protect your Personal Information, you acknowledge that (i) there are security and privacy limitations of the Internet which are beyond our control; (ii) the security, integrity, and privacy of any and all information and data exchanged between you and our Website cannot be guaranteed; and (iii) any such information and data may be viewed or tampered with in transit by a third-party, despite best efforts.
Data Breach:
In the event we become aware that the security of the Website has been compromised or users Personal Information has been disclosed to unrelated third parties as a result of external activity, including, but not limited to, security attacks or fraud, we reserve the right to take reasonably appropriate measures, including, but not limited to, investigation and reporting, as well as notification to and cooperation with law enforcement authorities. In the event of a data breach, we will make reasonable efforts to notify affected individuals if we believe that there is a reasonable risk of harm to the user as a result of the breach or if notice is otherwise required by law. When we do, we will post a notice on the Website.
Changes and Amendments:
We reserve the right to modify this Policy relating to the Website or Services at any time, effective upon posting of an updated version of this Policy on the Website. When we do we will revise the updated date at the bottom of this page. Continued use of the Website after any such changes shall constitute your consent to such changes.

Acceptance of This Policy:
You acknowledge that you have read this Policy and agree to all its terms and conditions.
By using the Website or its Services you agree to be bound by this Policy. If you do not agree to abide by the terms of this Policy, you are not authorized to use or access the Website and its Services.
Hot Springs Village People Fair Use Notice:
Users may make such material available in an effort to advance awareness and understanding of issues relating to civil rights, economics, individual rights, international affairs, liberty, science & technology, etc.
This site may contain copyrighted material the use of which has not always been specifically authorized by the copyright owner.
We believe this constitutes a 'fair use' of any such copyrighted material as provided for in section 107 of the US Copyright Law.
At some point freedom of speech and copyright law merge. The following interpretation of "Fair Use" and subsequent posting policy was developed with the assistance of qualified legal counsel however, we are not lawyers and cannot offer you legal advice as to the limits of "Fair Use"

In accordance with industry accepted best practices we ask that users limit their copy/paste of copyrighted material to the relevant portions of the article you wish to discuss and no more than 50% of the source material, provide a link back to the original article.
Though legally each situation is evaluated independently according to guidelines that were intentionally left open to interpretation, we believe generally this policy represents "Fair Use" of any such copyrighted material for the purposes of education and discussion.
Commenting Policy
Thank you for participating in the Hot Springs Village People Website. We generally leave the comments open on the articles and would like to continue to do so. We want to hear what you have to say. You don't necessarily have to agree with us. We are open to honest discussion.
As already mentioned, comments are welcomed and encouraged on this site, but there are some instances where comments will be edited or deleted as follows:
Comments deemed to be spam or solely promotional in nature will be deleted. Including a link to relevant content is permitted, but comments should be relevant to the post topic.
Comments including profanity will be deleted.
Comments containing language or concepts that could be deemed offensive will be deleted. Note this may include abusive, threatening, pornographic, offensive, misleading or libelous language.
The owner of this blog reserves the right to edit or delete any comments submitted to the blog without notice. This comment policy is subject to change at any time. If you have any questions about the commenting policy, please let us know. (Contact us in the form below.)
Any Questions, Contact Us:
[wpforms id="635″ title="false" description="false"]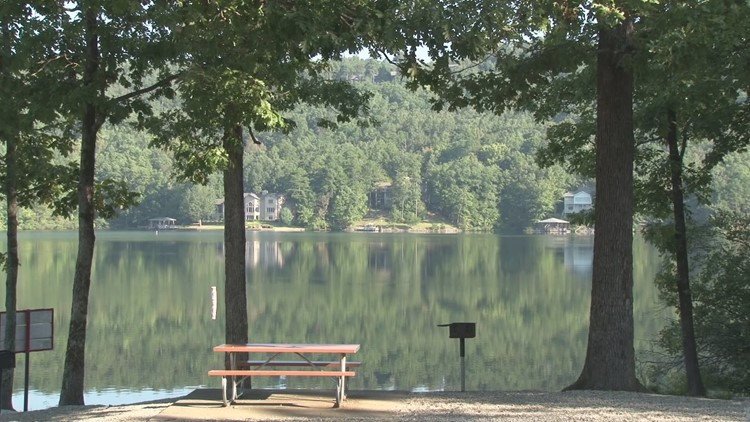 This document was last updated on October 18, 2019.