Volunteers Needed for HSV Pickleball Tournament in April
Volunteers Needed for HSV Pickleball Tournament in April. Hot Springs Village Pickleball Club invites you to participate in the inaugural pickleball tournament, either as a player, a spectator (Free Admission) or as a volunteer. We will need 50 to 60 volunteers in various capacities from beginning to end, April 26-28.
HSV Pickleball Tournament Volunteer Positions
Hospitality attendants-drinks, ice, bring homemade snacks, fruit, lunch
Daily Check-In: use laptop, tablet, or phone (Android or Apple)
Referee PB matches (clinics will be offered to learn)
Runner–tournament operations to referees on courts, find players, supplies where needed
Raffle and door prizes workers
Area cleanup and policing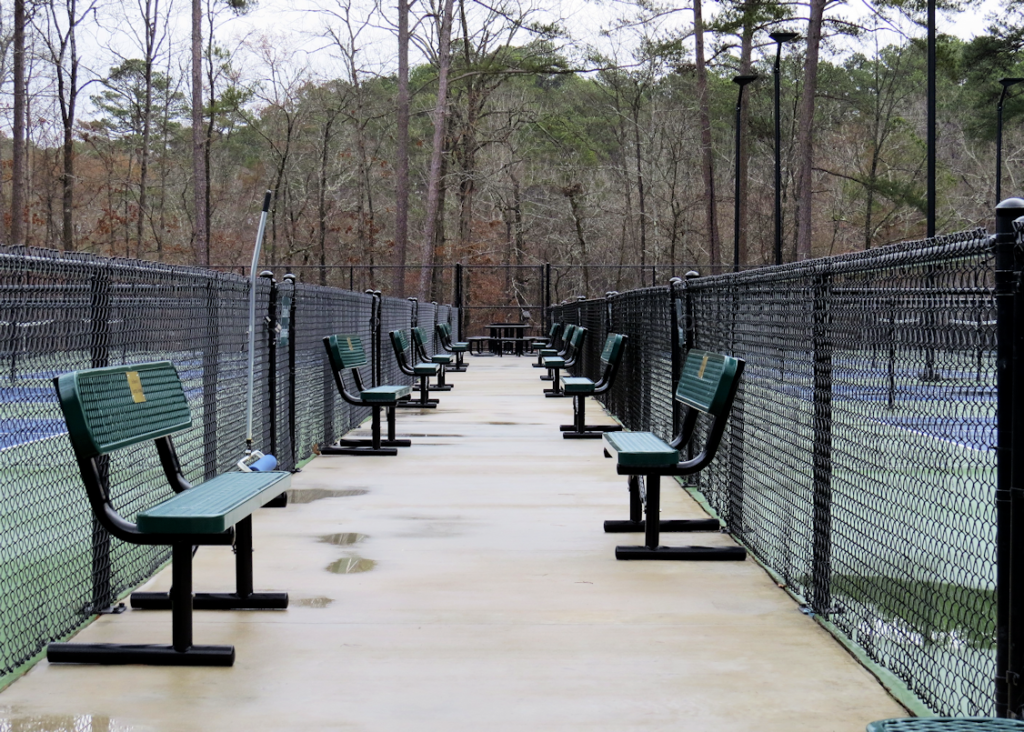 Instructions Provided
All HSV Pickleball volunteers will receive instructions specific to each area of duty. Shifts of 3 to 4 hours are usual, but if you wish, we will use you as long as you can stay, from 7 AM to around 6 PM each day. What days can you help?
Showcase HSV
This is our opportunity to showcase our wonderful HSV Paradise to 250 players and their families. Please email or phone your number with a description of your volunteer capabilities and interests, days and hours you are available to us.
Contact Information
The HSV tournament has its own FaceBook page with tons of information. Please respond to:
Jim McPherson jimsanmc1@yahoo.com
501 915-3512
Sandy McPherson jimsanmc1@gmail.com
501 915-2606
At the HSV Pickleball Courts, Dane Nielsen practices lobbing the ball with an automatic ball thrower. Is Dane preparing for the tournament? HSV Pickleball courts are located at the DeSoto Recreation Facility at 209 DeSoto Boulevard, Hot Springs Village, AR 71909.