The Hot Springs Village Property Owners' Association sent out the following email (posted below) to Property Owners on June 16, 2021, regarding hiring a new General Manager.
The email began, "
"Rumors about the hiring of a new GM are flying around the Village! The Board would like to put all rumors to rest with the FACTS on the hiring process.
Now that a "new" Board is seated, hiring a new GM is one of our top priorities. The Board feels the Village is very fortunate to have a capable interim GM, John Paul, in place so that we can invest time in going about the GM hiring process with care and deliberation. We anticipate the process – from beginning to GM-on-board – will take up to 6 months. Our goal is to have a new GM in place by early 2022″
Please see the pdf below to read the rest of the email.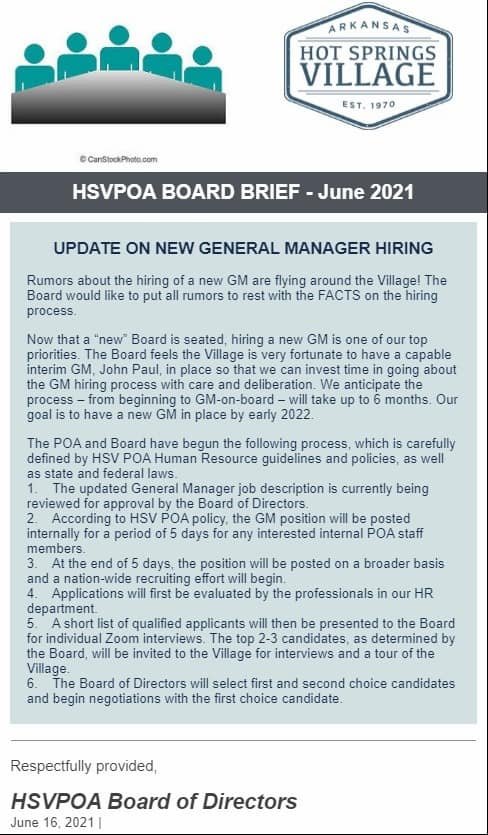 * * *
Thank you for reading. If you like, please comment below. We love to hear your opinion, but comments must be made using your first and last real name, or they will not be accepted. If you would like to submit an article for publication, please contact us through this website. Be sure to bookmark this website. Click here to visit the Hot Springs Village People Facebook Group.