Join ShugaBeatz at the Balboa Club on Saturday, May 8, 2021 for a Fun Evening of Dining, Drinks and Dance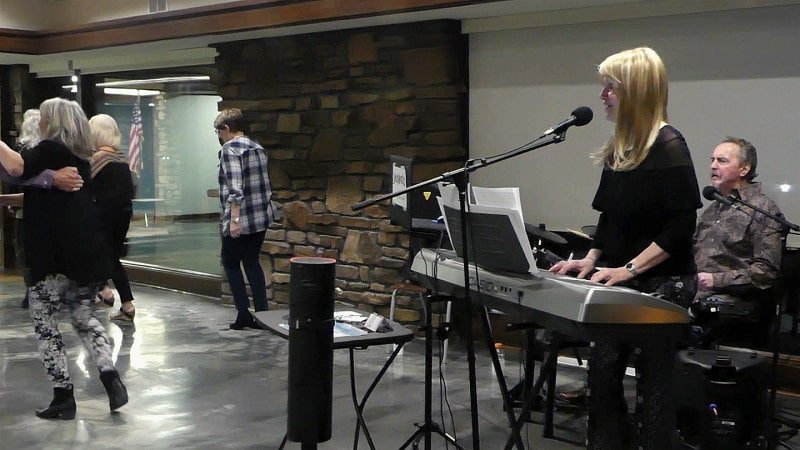 Bill and Laura Sorrells, also known as ShugaBeatz will be performing on Saturday, May 8, 2021, at the Balboa Club in Hot Springs Village. ShugaBeatz is a talented couple that provides live music at local venues for your listening and dancing pleasure. Laura plays the keyboard, and Bill handles the drums. Both of them perform vocals.
ShugaBeatz features various types of music to accommodate the following dance styles: swing, foxtrot, country, cha-cha, and waltz. They have something for everyone!
* * *
Short YouTube Clips of ShugaBeatz and Dancers at the DeSoto Club on 3/7/2020
* * *
* * *
If you are interested in booking this fun and delightful duo, ShugaBeatz may be reached via email at ldc5852@gmail.com.
* * *
Thank you for reading. If you like, please comment below. We love to hear your opinion, but comments must be made using your first and last real name, or they will not be accepted. If you would like to submit an article for publication, please contact us through this website. Be sure to bookmark this website. Click here to visit the Hot Springs Village People Facebook Group, also known as POG (Property Owners' Group).