Melinda's says it is time to celebrate and to thank their patrons. In celebration of their five-year anniversary, on Monday, April 4, every guest will receive a freshly-baked chocolate chip cookie with any purchase that day. This is not any cookie but is one baked with Alanna's loving touch using her own special secret recipe.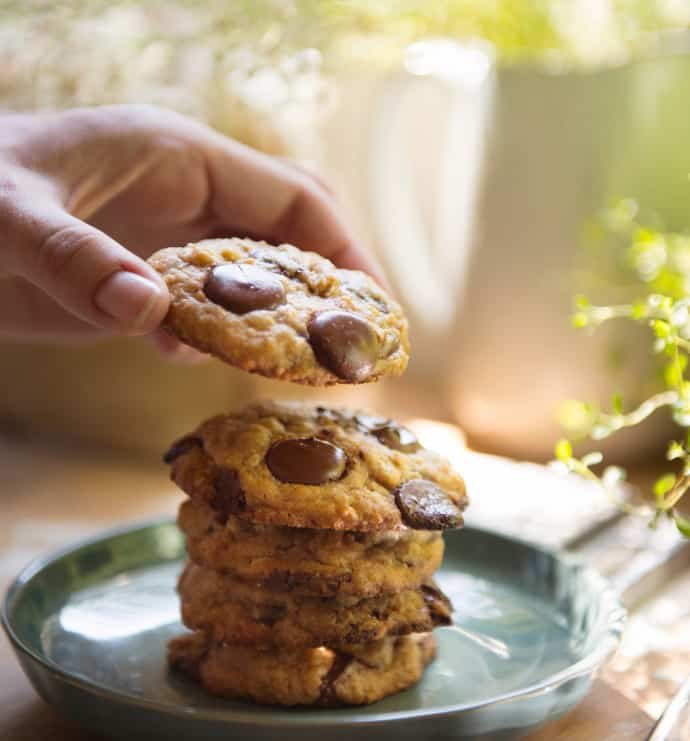 Melinda's Coffee Corner opened its doors in 2012. Since then, the ownership and name have changed. Daniel and Alanna Owen purchased what is now known as Melinda's Cafe & Coffee in 2017.
The full-service cafe and coffee bar has evolved over the past five years under the innovative and dedicated efforts of the Owens, with many new and inventive changes to both the building and menu items.
Many Improvements Made Over the Years
Over time, Melinda's has expanded the dining room and kitchen and added a lovely patio seating option. Their latest improvement was to install a convenient drive-thru window. Doing all this renovation while broadening the menu and also elevating the friendly and warm atmosphere of the cafe has given the Village and the surrounding area a go-to place to relax and enjoy a meal, snack, or a varied array of flavored lattes and coffee options.
Daniel and Alanna Owen have many ideas for future expansion. Stay tuned for the details!
Freshness and Quality are Constants at Melinda's
Fresh Bread Anyone? Never wavering from the goal of providing freshly prepared products, Melinda's always serves daily baked bread and dessert products. Alanna has created her own special signature dough, baked fresh daily and used for all of the sandwiches and paninis. The dessert case is replenished daily with homemade cakes and pies.
Never one to sacrifice quality, Melinda's uses Boar's Head meats and cheeses to create delectable charcuterie offerings. Alanna said, "Our delicious soups are a huge hit with this community and are made from scratch every day as well."
Melinda's is open Monday-Saturday from 7:00 AM – 2:00 PM. In addition, there is a special takeout dinner on Friday nights from 4:00 to 6:00 PM. In the future, the Owens plan to serve the special Friday night dinner with an eat-in option, also.
Breakfast items include delicious pastries/kolaches, breakfast tacos, quiche, and waffles.
While you are there, you may want to saunter past Melinda's new retail section which offers a generous selection of local honey, cottage jams, soup/bread mixes, mugs, food-making kits, and much more.
To-Do List – Monday, April 4
Visit Melinda's Cafe and Coffee at 3901 Hwy 7 North, Hot Springs Village to help celebrate their 5th Anniversary and receive a chocolate chip cookie, free with any purchase.
Click here to check out Melinda's website for information regarding event space and party rentals which can include daiquiri, popcorn, and candy machines. Melinda's has catered many area events and has over 20 years of catering expertise. Melinda's can be contacted at 501-984-5393.
☕ ☕ ☕
We are glad you dropped in to visit Hot Springs Village People Gazette. If you like, please comment below; we love to hear your opinions. Thank you for keeping the comments polite and on topic. Please use your first and last real name. We promote local businesses, events, and organizations! Let us know if we can help. We also accept opinion pieces and articles from guest authors. We can be contacted through this website; just click the contact button and let us know what's on your mind. Be sure to bookmark this site and come back to visit with us often as our content is frequently changing. If you are an HSV Property Owner, click here to visit and join a private Facebook Group.