Featuring the Spa City Stompers
Sunday, August 29th at 10:00 a.m.
Unitarian Universalist Village Church
Music on Barcelona is a quarterly concert series sponsored by the Unitarian Universalist Village Church. This free concert featuring the Spa City Stompers is open to the public.
If you like live, traditional jazz with a New Orleans Dixieland flavor, get ready for a toe-tapping time and come out for the Spa City Stompers. This popular group is featured in many Mardis Gras celebrations all over the south and has performed more than once for the Jazz Society's Garland County Library Series. They were also featured at a block party live streaming event for the Jazz Society. Due to popular demand, they are returning to Music on Barcelona. Their vast array of musical selections are certain to please jazz fans. The interaction between the all-stars and the audience always creates a fun rhythmic connection. The band's enthusiasm for their musical expression is contagious, always guaranteeing an enjoyable time for all.
Spa City Talent
George "Doc" Ryan – trumpet
Earl Hesse – clarinet (member of 2000 Arkansas Jazz Hall of Fame)
John Leisenring – trombone (HSV resident)
Clyde Pound – keyboard (2020 Arkansas Jazz Hall of Fame – HSV resident)
David Higginbotham – bass (Little Rock)
Brandon Brockington – drums (Little Rock) – photo unavailable
Shirley Chauvin – vocals (2020 Jazz Hall of Fame and vocalist for the Arkansas Jazz Orchestra)
The Unitarian Universalist Village Church is located at 403 Barcelona Road in Hot Springs Village. For more information on UUVC click here.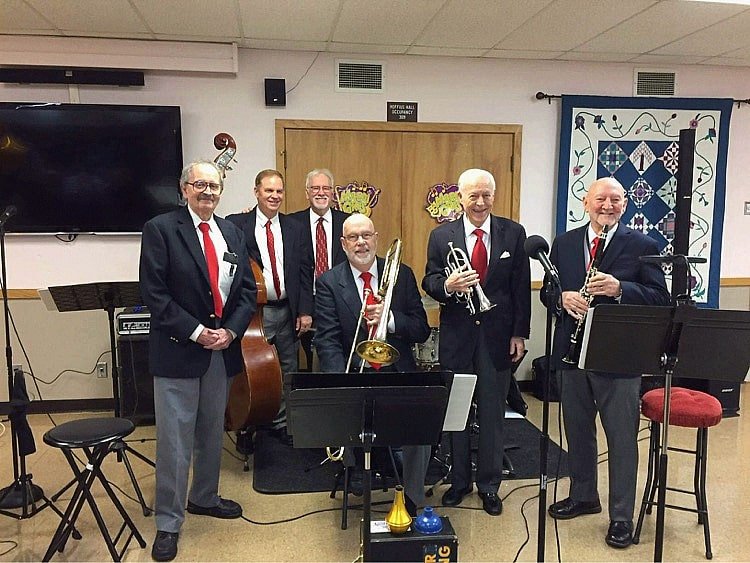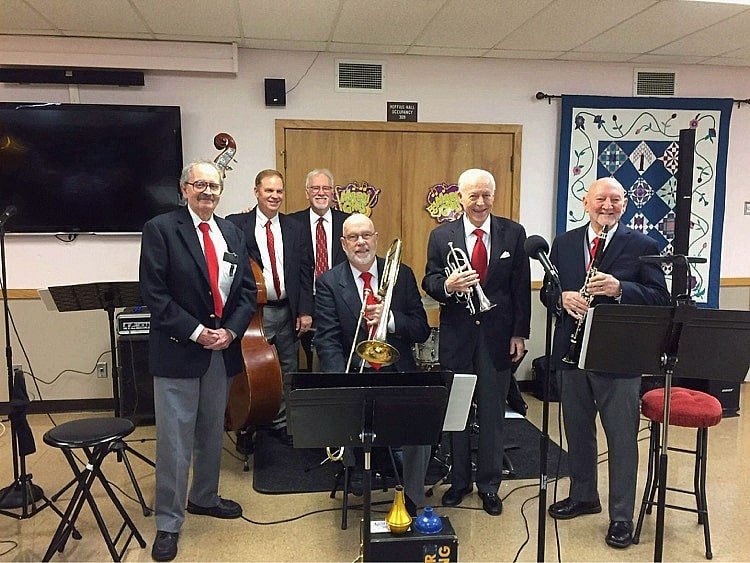 * * *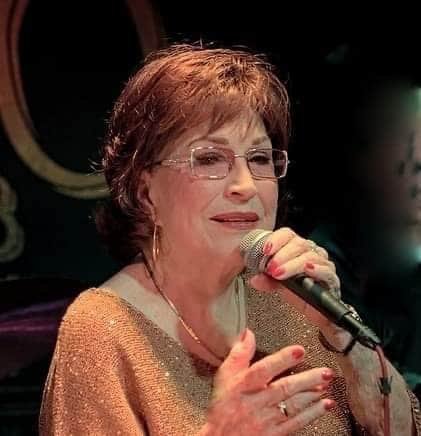 Spa City Stompers Performing in Hot Springs Village
Article courtesy of Clyde Pound, John Leisenring, and Melanie Williams. Video courtesy of Melanie Williams, August 13, 2021.
* * *
Thank you for reading. If you like, please comment below. We love to hear your opinion, but comments must be made using your first and last real name, or they will not be accepted. If you would like to submit an article for publication, please contact us through this website. Be sure to bookmark this website. Click here to visit the Hot Springs Village People Facebook Group.