We are happy to report that the HSV and surrounding area community has come together and the support efforts continue for the Sykora family. Lieutenant Zach Sykora, a Hot Springs Village Firefighter, and father of two small children suffered a devastating fall in a hunting accident when his tree stand malfunctioned and he fell almost 25 feet. (Update on Zach down below.)
Usually being the rescuer, this put Zach on the opposite side of the equation and his co-workers were faced with the task of rescuing one of their own.
The first-responder community is a tight-knit bunch and so are Zach's many friends. They rose to the occasion of helping to raise funds for the Sykora family. Zach is expected to be off of work for at least six months due to his serious injuries. In addition, it is difficult for Zach's wife, Meredith to work, as they are a team and Zach is the caretaker of the children while Meredith performs nursing duties at her job.
Last Saturday, November 2, 2019, the community came together and sponsored a fundraiser for the Sykora family to help with living expenses and medical bills. They held a cookout and sold raffle tickets for many nice items. According to Aaron Hunter, "between the raffle and the event, there was roughly $14,800 raised."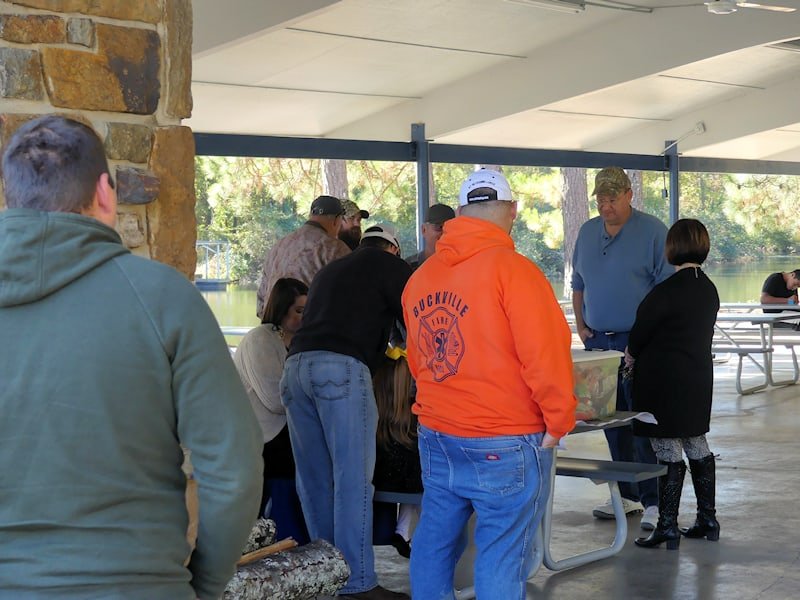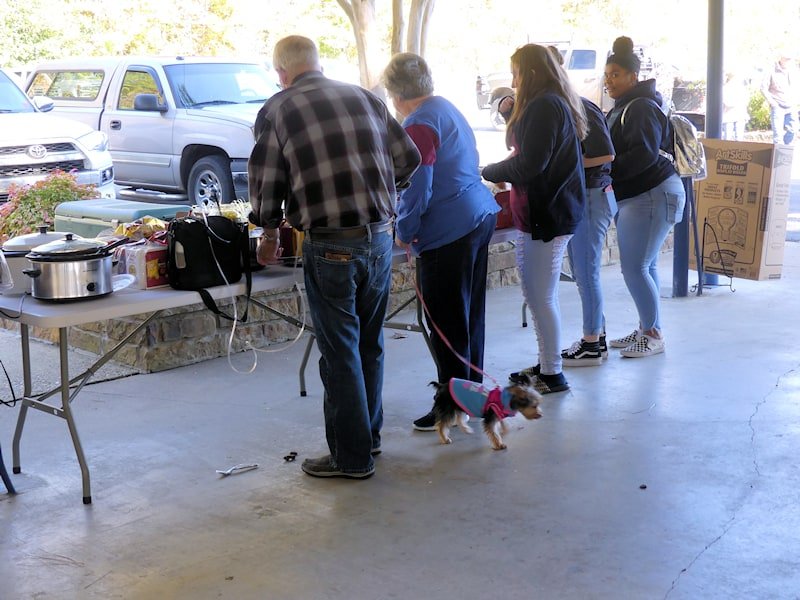 Thank you to all who helped with the Zach Sykora Fundraiser
Theresa Hunter had this to say:
Rough week for Zach
Update on Zach from his wife, Meredith – November 4, 2019
"Zach has had a rough week. His pain is managed, but earlier in the week he spiked a fever of 104 that would not come down with medications. The fever alone made him miserable. We ended up in the ER for 12 hours while they ran several tests.
"All they found was fluid in his lung that previously had the chest tube. Thankfully, we were sent home that night and instructed to just monitor and come back if his symptoms got worse.
"Throughout the course of the week, he developed a sore throat.
"Our two little boys have also been battling congestion and runny noses. That's why we have steered clear of any events…we didn't want to share any of our germs.
"As far as his injuries and follow up care, he continues to be non-weight bearing on his right leg/hip and he must maintain spinal precautions meaning he cannot bend, twist, or move suddenly. He must keep his spine straight at all times. These precautions make sleeping very difficult. He sees his orthopedic doctor on November 12th.
"We are hopeful that the doctor will lift his weight-bearing restrictions and he may begin walking on his right hip again. He has an appointment on December 3rd with his neurotrauma doctor, which is who is managing his back injuries. We pray that at that time he can come out of the brace that he is required to wear 24/7. He is getting stronger each day.
"Zach struggles daily with the frustration of what he can't do, such as get his own water to drink, play with our boys, lets our dogs out, etc. He has been so strong through all of this and barely complained. His road to recovery is still a long one. We appreciate the continued support and prayers!"
***
Other donation options for the Zach Sykora family
Janet Rowe provides information for donation option
The account for donations for Lt. Zach Sykora (HSV firefighter), who was seriously injured in a hunting accident has been established at the Bank OZK. Cash donations are best to add into the account, but if you write a check it should be made out to Meredith Sykora with "donation" mentioned in the memo line.
The tellers at both bank locations, West (by Walmart) and the East (by Tanners) are aware of the account and will directly deposit the cash into the account or hold the checks for me to come sign for deposit. If you go in to make a donation tell the teller it is the "Sykora Fund".
***
Village Employees Benefit Fund information from Melinda Alvord
Donations may be made through the Village Employees Benefit Fund, either by mailing them a check or going through PayPal.
If using PayPal, there are no fees if you select friends and family. Be sure to indicate the money is for the Zach Sykora family. Log in. Search for VEBFund@gmail.com, choose friends and family donation, then enter your donation amount and send it in.
If using snail mail, send check to VEBF, P.O. Box 8503, Hot Springs Village, AR 71909. Be sure to indicate on the check that it is for Zach Sykora.
CLICK HERE TO DONATE TO THE SYKORA FAMILY THROUGH VEBF PAYPAL
***
Go Fund Me donation option
You may also donate to the Zach Sykora family through Go Fund Me.
GO HERE TO DONATE TO THE SYKORA FAMILY THROUGH GO FUND ME
***
First Responders Day, Saturday, November 9, 2019
Next Saturday, November 9, 2019, the Hot Springs Village Realtor Board and the Chamber of Commerce are sponsoring a fundraiser to raise money for the purchase of smoke detectors for the HSV Fire Department Smoke Detector Program.
Lieutenant Zach Sykora is passionate about this program and gave speeches on the subject of smoke detectors and the Smoke Detector Program to many organizations in the community. There will be a bucket for donations to the Sykora family.
Help show your support of the Smoke Detector Program by coming out to the west gate visitor parking lot between 11:00 a.m. to 1:00 p.m. for a cookout and live country music.
They will be serving brats and hot dogs with chips and drink for the cost of $5.00. All Hot Springs Village, Jessieville and Fountain Lake first responders will be treated en gratis, as a show of appreciation for their service to the community.
The event will feature live entertainment, sponsored by the Elect Lloyd Sherman Campaign. The talented ShugaBeatz instrumental and vocal duo will be performing. Laura Sorrells will be on keyboard and Bill Sorrells on electronic drums and both performers will delight the crowd with their country music fare.
Thank you to everyone for all your support for the Sykora family and also our brave first responders, both fire and police.