Posted May 10, 2020
Urgent: blood donors needed
Sacred Heart Knights of Columbus is supporting a blood drive sponsored by Village United Methodist Church, 200 Carmona Road, from 8:00 a.m. to 2:00 p.m. on Tuesday, May 12, 2020. They are using a bloodmobile and abiding by all COVID-19 safety precautions. Call Connie at 922-4891 for information.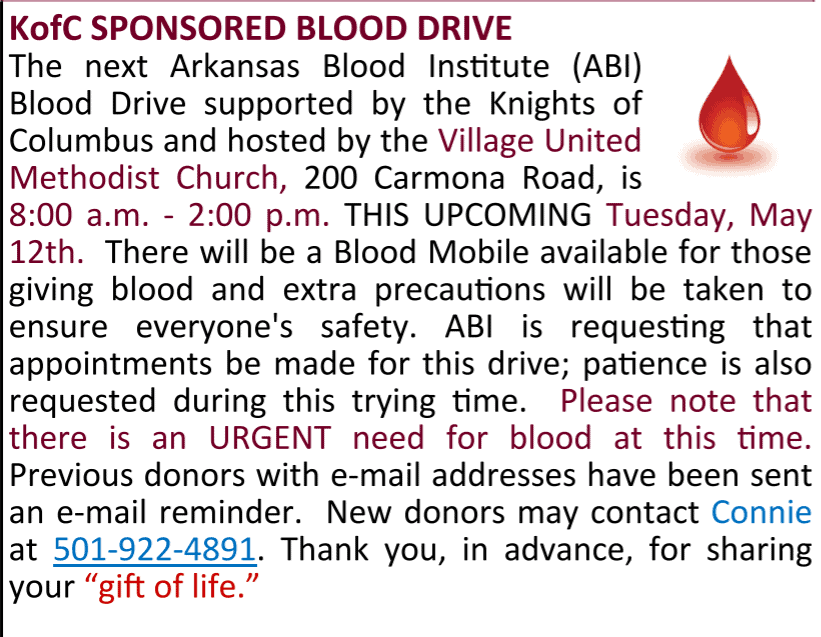 ***
This information was provided by Diane Bielanski.
Cover Source : Blood Drive Clip Art
Editor's note: Thank you for reading. Click here to go to the home page to bookmark this website so you don't miss any updates.
Click here to visit our Private Facebook Group.