By Cheryl Dowden, April 3, 2021
Time to Have Fun!
Hot Springs Village has always been known for its diverse and plentiful entertainment and recreation opportunities. There is literally almost something for everybody! Naturally, during the height of the COVID-19 pandemic, things were slow, but that is quickly changing as Arkansas Governor Asa Hutchinson has begun lifting the COVID restrictions.
This month we are pleased to announce a cornucopia of activities in the Village These include the Sixth Annual Dam to Dam Hike, Yappy Hour at the Dog Park, the Hot Springs Village Arts and Craft Fair, BeBoppers Dance, Youth Try Tennis Free, and Beginner Pickleball Classes and others. (Please view the pdf located near the end of the article for more details about these events and others.)
Music
There are a number of upcoming musical and dance events during April.
Music with Ziggy Ziegler Outside of Raffaella Rose at Cortez Golf Course
Ziggy Ziegler announced, "I would to like let you all know about a new music event in the village called "Sunday Evening Music with Ziggy and Friends On The Green." This event will be held every Sunday night through the summer from 5:30 p.m. to 7:00 p.m. at Raffaella Rose."
Ziggy continued, "A special thank you to Iva Lehman Duncan for allowing me to put this together at her restaurant at the Cortez Golf Course. Each week I'll feature one other talented artist who lives in the village and together we will entertain one and all. Raffaella's will be serving their full menu and offering a wide list of wonderful drinks. So bring your lawn chairs, blankets, family, and good cheer, or reserve a table and join us "On The Green" grass that is. Starting Sunday, April 11th, with a very special guest. Love to you all and thanks HSV for being so supportive."
I asked Ziggy to give me a little background information for those who don't know him and he responded, "I have been playing music for 50 years and still can't read music. I'm tone-deaf and need a machine to see if my guitar is in tune. I've played on the street, in small clubs on cruise ships, and on stage at a few festivals. I call myself a storyteller with a guitar.
I have a gift God gave early in life I can make up songs on the fly. My indigenous friends call me 'he who pulls songs from the sky.' I've played thousands of songs once and then they are gone. I make people laugh at my music and that makes me happy."
While there is no cover charge for this concert, a tip jar for the talent is available and tips are appreciated.
So there are no disappointments, reservations are preferred if you would like to dine at Raffaella Rose. The musical performance will be outside but will be loud enough to be heard in the restaurant. The dinner special is a surprise and will be "chef's choice." Click here to visit Rafaella Rose's website. The restaurant is located at the Cortez Golf Course at 299 Cortez Rd.
Phone: (501) 915-0855 for questions or to make reservations.
Note: If there are area musicians interested in working with Ziggy, please contact him via email at Gardenerziggy@gmail.com.
Mike Bearden at Balboa Club Lounge
Mike Bearden will be performing at the Balboa Club Lounge on April 7, 2021, from 5:00 p.m. to 7:00 p.m. The Balboa Club is located at 111 Balboa Way.
Phone: (501) 922-1504 for questions and to make reservations.
There is no cover charge for this event.
Rodney Block Rock Porch Concert plus Kroc Coo's Cajun Food
Additionally, Hot Springs Village Parks and Recreation Department is hosting a Rock Porch Concert featuring Rodney Block on April 24, 2021, beginning at 6:00 p.m. at Grove Park. Grove Park is located at 1105 DeSoto Blvd. Bring your lawn chairs. This musical event is free of charge. Kroc Coo's Cajun Food Truck will be on-site, serving delicious Cajun and southern Louisiana food from noon until the end of the concert.
Danny Goynes, proprietor of Kroc-Coos will serve New Orleans and southern Louisiana cuisine-type food. This fare will be prepared by Danny in the food truck and be available from noon until the event is over. It's all made from scratch with fresh local produce and Louisiana seafood. The food will be available from noon through the end of the event. The menu will include:
Chicken, pork, and sausage JAMBALAYA made from Danny's famous 30-year old recipe – this dish is full of meat and rice and spiced with Louisiana flavors
Red beans and rice with andouille sausage
Tasty chicken thigh and andouille sausage GUMBO with a flour-based dark roux
Crawfish or shrimp ÉTOUFFÉE
Deserts include banana pudding and New Orleans pralines
Soda, special lemonade, and sweet tea
BeBoppers Dance
BeBoppers are having a dance on April 24, 2021, from 5:30 p.m. to 9:00 p.m. This will be held at the Balboa Pavilion, 476 Ponce de Leon Drive and the charge to cover expenses is $5.00 per person. The Balboa Pavilion will be filled with great tunes from the '50s & '60s, as well as some 'country & Cajun' numbers. Please RSVP to cjallen@suddenlink.net if you'd like to attend. Limited spaces are available. BYOB, bring food & snacks if you wish, social distancing required. Click here to read an article about the BeBoppers.
* * *
Village Card Club Offers Free Beginner Bridge Classes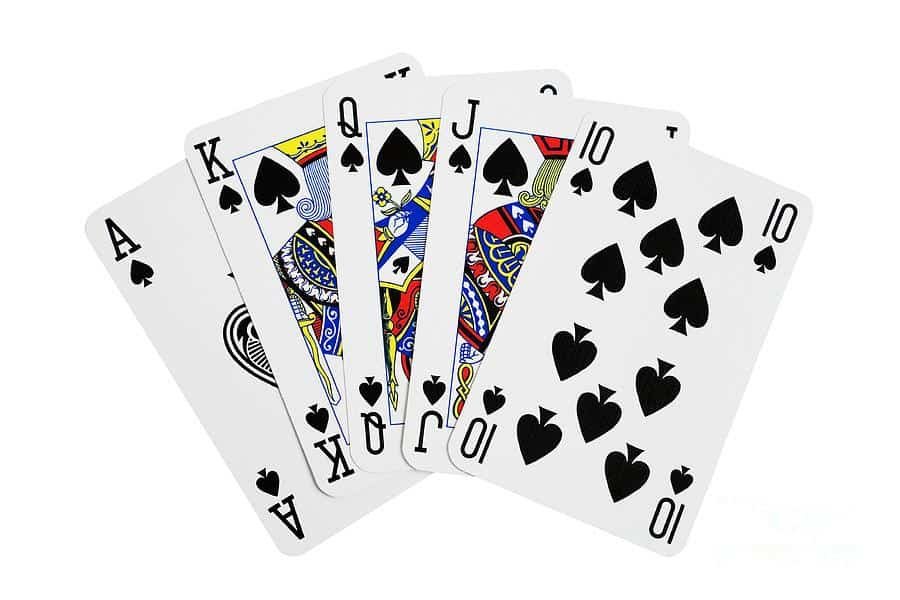 The Village Card Club is offering EASYBRIDGE beginner classes starting on March 31, 2021 at 10:00 a.m. These classes are free for the first four weeks and are being conducted remotely via Zoom. Contact Ken Frankenberger at kenfrankenberger@gmail.com or call (903) 330-2982 to sign up.
* * *
For information regarding some of these events and others please review the pdf posted below. This pdf may be expanded for easier viewing and may be downloaded. After viewing the pdf, use the escape button on your keyboard to return to the website.
April 2, 2021 Recreation News from Hot Springs Village Parks and Recreation
April-2-Parks-and-Recreation-Schedule

* * *
Check out HSVTicketSales.com to purchase tickets for these events and others.
Thank you for reading. If you like, please comment below. We love to hear your opinion, but comments must be made using your first and last real name, or they will not be accepted. If you would like to submit an article for publication, please contact us through this website. Be sure to bookmark this website. Click here to visit the Hot Springs Village People Facebook Group, also known as POG (Property Owners' Group).