Kirk Goddard Larson, April 13, 2022
A Hot Springs Village restaurant has been experiencing some "Dine and Dash" thieves, or people who come in, partake of the buffet, and leave without paying. Because of the Blue Elephant Restaurant post on social media about Dine & Dash thieves, I wanted to share my experience with theft of a different sort. Much to my disappointment, I have found out there are other thieves in the Village that are stealing services.
First let me ask you a question: "Have you been trying to watch a TV Show or a Movie on Cable TV or Streaming, just to see the picture start displaying lower resolution or stop entirely, or just to see a display of a spooling image? Are you surfing the Internet, just to have your speeds slow to a crawl and/or stop? If the answer is YES read on. Here, let me start at the beginning of my experience since moving in six months ago.
I have been experiencing issues with Suddenlink internet over the past six months and it has been quite an ordeal.  I've survived the labyrinths of Customer Service phone dead ends.  I have been instructed by too many people, reading from a script because English wasn't their native language. I have been visited by Field Service Team after Service Team to change out their own cabling and connectors four (4) times.  None of these things solved my issue.
Having a fair knowledge of telephony, I knew most of the problems I was encountering weren't from my connection to the street. 
To diagnose exactly what was going on, I purchased a Motorola AC1900 Router / Model: MG7700. This router gave me the capability to examine the event logs, leading to the discovery that I was encountering between 40 to 60 crashes per day. 
Because of the sporadic nature of the crashes, I knew the issues were manmade. Technicians that came to the house said that was someone else's job, and they would put a ticket in for it.  I called Suddenlink and was told the issue was "handled" but still the crashes continued. 
After researching I finally discovered that Dexter Goei was the CEO of Altice USA. I sent Mr. Goei, along with a few other Suddenlink executives an email explaining my problems. Within a very short time, I was contacted by Michelle Paredez, Executive Customer Relations Specialist, Altice USA.
My issues were now elevated to the highest priority for this area.  First, the technician, who is the senior instructor, came to my home along with three trainees.  We discussed the issues and I showed them the crash logs. I was experiencing the crashes because of "noise" on the line.
Noise on the line is caused by:
(A) damaged equipment where the cable is encountering electrical shorts, or 
(B) one or more individuals in an area having connected with unauthorized devices into the Suddenlink backbone. 
While the new router helped some of my connectivity speeds it didn't fix the noise issues in the infrastructure.  Multiple maintenance crews were tasked to the Village to "sniff out" these cable issues. 
Maintenance crews fixed three or four "NODES" on the west side of Hot Springs Village. A NODE is a junction from a major internet backbone into individual neighborhoods. By going to each NODE, Suddenlink can verify the signal coming into the Village is clean. By isolating signals past the NODE and between each and every individual TAP (your home's connection at the street) Suddenlink can verify where noise is originating. Monitoring your home's street TAP, Suddenlink
can see each modem & device's MAC address drawing & submitting data at each home. At that point, they can see if there is a piggyback foreign signal causing noise at that home. Those homes that are not signed up and activated to receive internet and/or TV services but are pulling any amount of data from Suddenlink's cable are a clear sign of theft by those with no contracts or service. These are the households that are not only stealing from Suddenlink but are creating noise on the system which is causing your paid services to fail.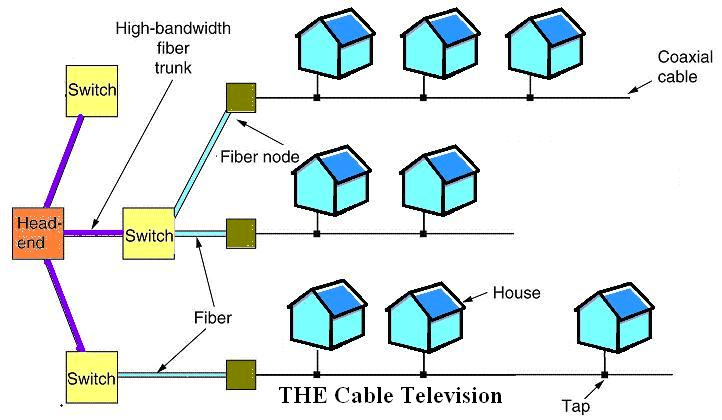 Having taught computer science and criminal investigations for the FLETC (Federal Law Enforcement Training Center), I asked what monitor and billing software Altice was using.  I also discussed with their senior technicians how to isolate and trap households that are illegally stealing internet services from Suddenlink.  It turns out, this trap netted several homes that were causing a majority of the noise in the area.
Additionally, not all cable modems are created equal.  Suddenlink, before being acquired by Altice, used Arris modems.  Arris modems have a very high fault tolerance for noise.  But after the acquisition, it was cheaper to use the inhouse Altice brand.  The Altice modems as well as the Motorola modems are susceptible to noise and will crash. 
So instead of waiting till all the internet thieves are removed from the system, Suddenlink's Senior Field Technician suggested I purchase an Arris Surfboard / Model: SBG7600ACE.  Problem solved.
Recap: It has been determined that most of the problems with the Suddenlink Internet service in the Village are due to internet thieves creating distortions referred to as noise on the internet infrastructure backbone.  Those with inferior modem/routers (like the Altice modems), were adversely affected by the "noise" on the lines created by the internet thieves. 
Customer Service had no idea of what was happening and was only authorized to tell you to reboot your modem and make a service call appointment for street-to-house cabling.
Currently, maintenance crews have been tasked to double-check all Village backbone equipment. Engineering, Billing & Technical Support have launched area sweeps to find those that are illegally connected to their lines and equipment.
An example of this theft is if someone is paying for one Suddenlink service and then piggybacks through their account to steal more services.
Suddenlink is now calculating what my credit should be for my lack of reliable internet for the last six months.
Unfortunately, after reading the Blue Elephant Restaurant's report of Dine and Dash thieves in the Village, it appears there are those here that believe they deserve a free lunch no matter who pays for it. Apparently, there is also the same kind of entitlement mentality regarding internet services.
Computer Basics: Connecting to the Internet
* * *
* * *
We are glad you dropped in to visit Hot Springs Village People Gazette. If you like, please comment below; we love to hear your opinions. Thank you for keeping the comments polite and on topic. Please use your first and last real name. We promote local businesses, events, and organizations! Let us know if we can help. We also accept opinion pieces and articles from guest authors. We can be contacted through this website; just click the contact button and let us know what's on your mind. Be sure to bookmark this site and come back to visit with us often as our content is frequently changing. If you are an HSV Property Owner, click here to visit and join a private Facebook Group.