It's our 4th Anniversary!
This weekend marks our 4th anniversary at the Beehive! Thanks to all our supporters over the years. Come check out our Anniversary specials on Saturday. We'll have some flashbacks to the past along with drawings for Beehive T-Shirts and other prizes!
This Weekend Live at the Hive!
Hot Springs Villages' ONLY Live Music Venue!
Derek Herndon – Friday Feb. 18th 7-9 PM
Derek Herndon is a one-person Acoustic experience from Hot Springs, Arkansas. He plays a wide variety of music sure to please anyone.
Check his Facebook page HERE!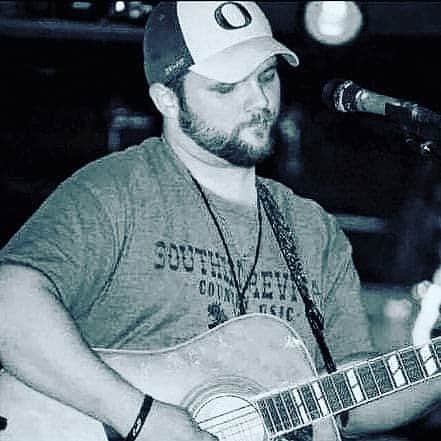 Canvas – Saturday Feb. 19th 7-10 PM
One of the most popular bands in Little Rock makes its debut at the Beehive! Great classic rock and dance tunes are sure to get you on your feet.
$5 Cover for this event.
Click HERE to listen to Canvas playing "Stop Dragging My Heart Around".
BLUES AT THE HIVE
Kathy and the Kidz – Sunday Feb. 20th
Kathy Kidd is bringing us her favorite musicians from the Port City Blues Society in Pine Bluff. Kathy's soulful vocals and her awesome bass playing combined with the Kidz blues talent are going to make this a most memorable blues concert.
Doors open at 2 PM – Concert at 3 PM
$10 Cover for this special event
We expect a sellout, so please make reservations to reserve your spot.
www.beehivehsv.com or call (501) 777-8176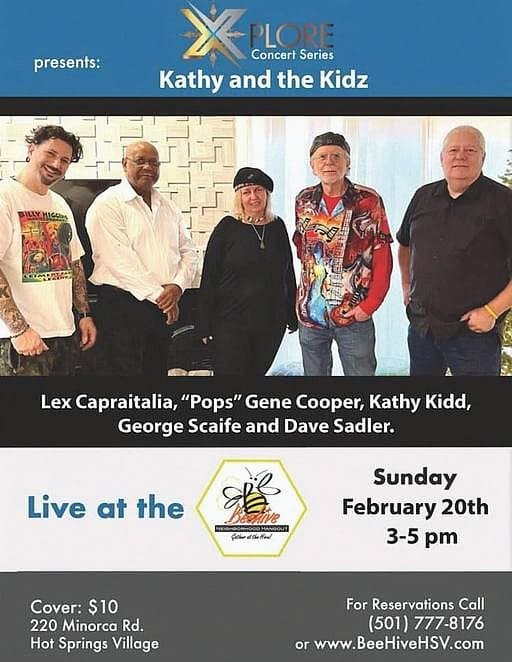 Other Upcoming Beehive Events
Tuesday – Taco Tuesday $1 off all tacos
Thursday – Team Trivia 7 PM (prizes and fun)
Friday Feb 25th – Feelin' Groovy
Saturday Feb 26th – Bad Habit!
Sunday Feb 27th – Van Houten Ensemble 2 PM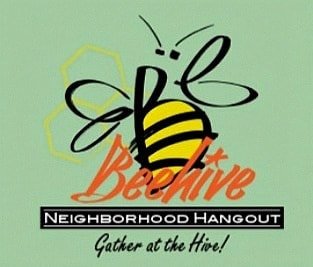 Tues – Wed 4 PM – 9 PM
Thurs – 4 PM – 10 PM
Fri – Sat 4 PM – 11 PM
(501) 777-8176
☀☀☀☀☀☀☀☀☀☀☀☀
Mon – Sat 8 AM – 2 PM
(501) 777-3195
www.artfullybakedandbrewed.com
☀☀☀☀☀☀☀☀☀☀☀☀
We are glad you dropped in to visit Hot Springs Village People. If you like, please comment below; we love to hear your opinion. Thank you for keeping the comments polite and on topic. Please use your first and last real name. If you are an HSV Property Owner, please join us in our private Facebook Group. Click here to join the group. If you would like to submit an article for publication, contact us through this website. Be sure to bookmark this site and come back to visit with us often as fresh content is frequently published.