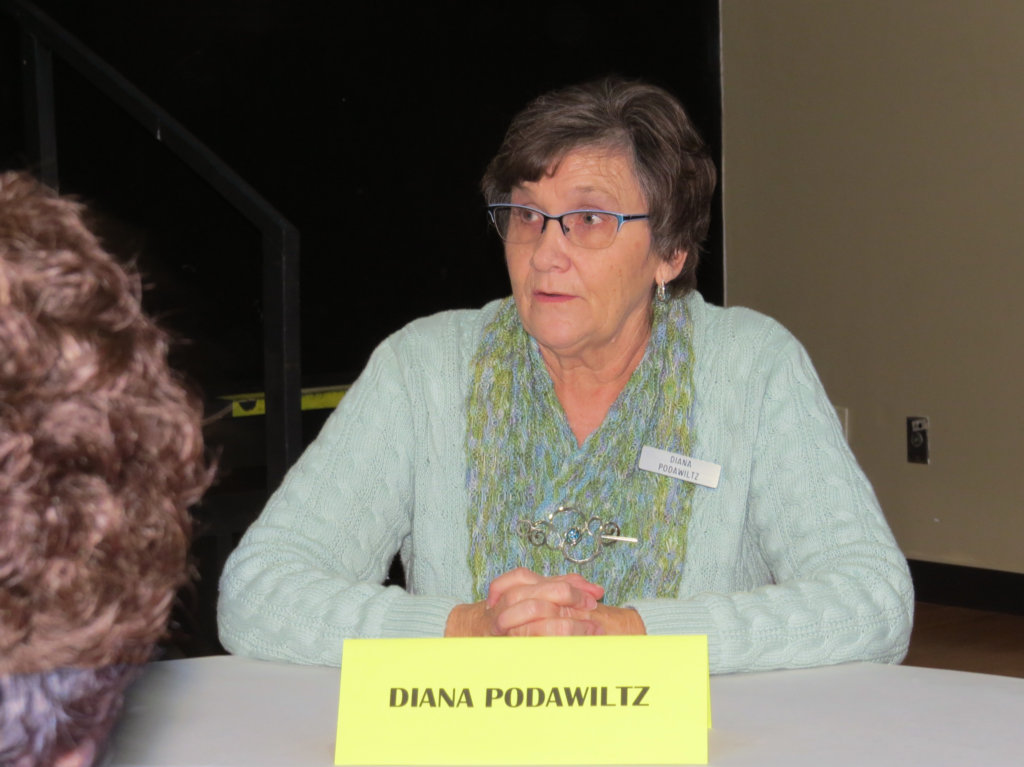 This HSV POA Board election is unlike any previous election in Village History. There are many challenges facing the HSV POA Board of Directors and also many opportunities for improvement and growth. It is exciting to have the chance to begin addressing our challenges by serving our Village in the role of HSV Board Director.
When seated on the HSV POA Board, I commit to keeping an open mind while working to collect all the facts and alternatives. We are facing a myriad of problems (opportunities) as we move to sustain our lifestyle. It is a fact that there are many people retiring every day. Many of those are not looking to relocate as they will not leave their families. We must target those who don't live near their children & grandchildren.
Targeted Marketing
It is imperative we market to areas within a day's driving distance, especially in bankrupt Illinois. Our marketing effort also has to include Florida where people have become disillusioned with that lifestyle. Our relationship with NRPI had one positive result – exposure to Californians. A recent poll says 15% of that state's residents would consider moving elsewhere. That's a lot of people to draw from to attract new residents.
In addition, there's Gen Xers who live within an hour's drive who should be interested in owning property in the Village to enjoy our amenities at owner rates. Most importantly, we have to find a cost-effective manner to do this. We've tried for years (through the Governmental Affairs Committee) to get state dollars shifted from Parks & Tourism to Retiree Relocation Marketing. We haven't been very successful. Reaching state legislators and the executive branch will necessitate enlisting the support of all property owners.
Seek Input From All Property Owners
As an HSV POA Board member, I will seek the input from all property owners and employees to help develop a marketing plan and to tackle the "elephant"; our non-productive lots. There again, these ideas will take a lot of volunteer manpower. If we work together as a community, I believe that will foster camaraderie and when people feel that they are helping to make a difference, and have a place to be heard then our complaints can be handled internally. End result, less animosity toward our neighbors and fewer negative and scathing letters to the Editor. These hurt our reputation and have an adverse effect on our real estate sales. We simply have to find a way to end the vitriol and hate that has been going on for several years but, really escalated in the last year.
Bottom line, we can't hire our way out of these problems. In fact, as an accountant & entrepreneur, I plan to review the operations and expenses of every department. Changes will have to be made. We don't want to see any reductions in services to Property Owners but we cannot continue operations as usual.
Let's Begin to Work Together
An opportunity to start our discussion and begin working together will be at the next Vote Three For HSV public forum. We will be holding a Q & A at the Coronado Center on Wednesday, February 13th from 2 – 4. We invite you to attend.
I ask for your vote. Your help is requested to achieve the goal of a THRIVING and SUSTAINABLE Village. It will be a pleasure to have the opportunity to serve on the HSV POA Board and work with this beautiful community full of intelligent, skilled and knowledgable individuals. Thank you for your support.
Diana Podawiltz