C

r

y

s

t

a

l

C

h

i

m

e

s

C

h

o

r

u

s

–

C

o

c

o

a

,

C

o

o

k

i

e

s

&

C

a

r

o

l

s
The Crystal Chimes Chorus cordially requests your presence at their annual Christmas event. Last year, due to COVID restrictions, the event was postponed, but they are back again and excited to present their program on Wednesday, December 15, 2021, at 1:00 p.m. at the Coronado Community Center in Hot Springs Village.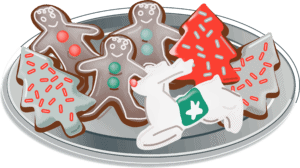 "Sit back, relax, enjoy some cookies and beverages, and listen to the ringing chords of beautiful 4-part acapella harmony. The Crystal Chimes Chorus invites you to 'We Need A Little Christmas' … a fun-filled show that is sure to put you in the holiday mood."
Reserved Tables of 6 or 8; $15 per person – first come, first served. Open seating is $12 per person.
Tickets may be purchased by contacting:
Lee King at leeking06370@aol.com (501-226-5188), or
Lynne Nooner at jlnooner1984@gmail.com (501-276-3932).
Tickets may also be purchased by clicking here: hsvticketsales.com.
*

*

*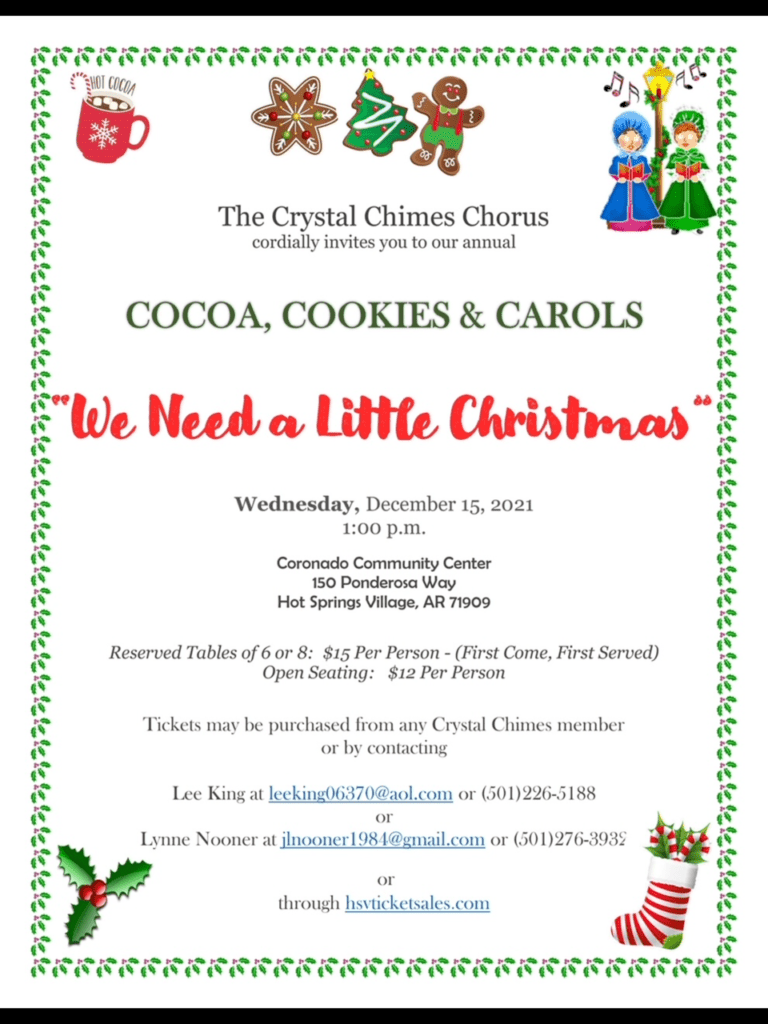 *

*

*
Thank you for reading. If you like, please comment below. We love to hear your opinion, but civil discourse is important. Comments must be made using your first and last real name, or they will not be accepted. Be sure to bookmark this website.