By Cheri Nelson, November 29, 2019
Can you imagine the first impression a visitor has when they come to the Village? First they see all the trees, hopefully, it's a beautiful day, with the sun shining to make us look great. Soon they will see the few Christmas Decorations displayed.
Then they begin to really look around and what do they see?
Rust and Ruin
As you drive through the Village it doesn't take long to note the level of disrepair we have reached. Especially this time of year with the leaves and growth no longer hiding the dilapidated buildings. As an example, go to El Jimador and look across the parking lot. The buildings are in terrible condition. One has the roof almost collapsed into the building. Oh and beware the pothole at the entrance to the parking lot. You may lose your car in that sinkhole.
As you drive down DeSoto, near Debra's Restaurant what do you see? Not the wonderful Lake. Their eyes are riveted to the storage yard that is rusting away. What a beautiful sight to see right. And these are just two examples of the commercial properties that are in disrepair. There are others as well.
Compliance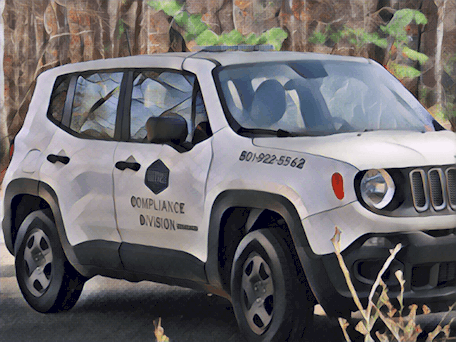 Our Village has a very active Compliance Department. They frequently tell us about the number of miles through the Village they drive each week. There are numerous reports from Property Owners about the frustration of dealing with the Compliance officers. And yet our Commercial Properties are falling down in disrepair.
Click on the arrow below to view the pictures in the slider.
Vacant building next to Shell
Old Good Samaritan Rehab Desoto & Carmona Empty
Questions
Why is this allowed to happen?

Who has jurisdiction over commercial properties to ensure they remain compliant?

What is the Board or POA doing about this?

Are we collecting fines from the owners of these properties for being derelict?
Commentary
It is bad enough that POA buildings have not been maintained properly, but most Visitors actually see very little of the POA owned buildings. They do see a lot more of these dilapidated buildings. It is time to clean them up. The Holiday Season is upon us. Many friends and families of Property Owners will enter our gates as Visitors this Holiday Season, and they could say WOW this is where I want to retire, right up until they see the sad level of our buildings.
Cheri Nelson, November 29, 2019